Have you listened to the pop music that is out there today? Unbelievable, isn't it? It seems like anything goes. You can sing a song about a "soldierboy" and you can sing an entire song based on the word "yeah." And don't even get me started on what people class as music today! It's the same beat over and over again! Goodness, what has our music come to?
I thought I would focus on my Top 5 lyricists of all time. I will share them in no particular order. That is kind of hard to do, but I thought it would be a nice challenge.
Ira Gershwin. Ah, the Gershwin brothers really could write good music. I love all their old songs--"They Can't Take That Away From Me," "I Got Rhythm," "Embraceable You," "But Not For Me"--fantastic old songs that I will always love!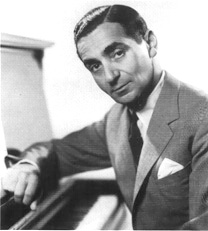 Irving Berlin--I absolutely love all his holiday songs as well as "God Bless America." I sometimes think that it would have made a better national anthem than our current one, but then I have truly come to love our national anthem. I find it amazing that Berlin wrote such fantastic American music, and he wasn't even born in this country!
Taylor Swift--Yes, she is current. While her voice is not strong--I wish she would take voice lessons to improve the gift she has--she is an amazingly gifted lyricist. She is very real about what she writes, and she writes on an educated level--imagine! Her songs have substance. "Love Story," "Teardrops on My Guitar," "Fifteen," and even her current single has fantastic lyrics even if the music is not up to her usual standard--"Mine."
Cole Porter--Yes, his music is always very clever--"Night and Day," "Begin the Beguine," "I Get A Kick Out of You." They just don't write music like that any more!
And Tim Rice. Again, he is a current lyricist with a varied past. He has written everything from "Evita" to "Lion King" to "Aida" with Elton John--the list goes on and on. He even wrote some lyrics to "Aladdin." He is extremely versatile, and if he wrote the lyrics, you know you're not going to get the normal "I love you, you love me." I suppose my favorite off the top of my head is "Don't Cry For Me Argentina."
I'm glad there are still great lyricists around, and I could list many more. But these are some of my favorites. Feel free to share yours!