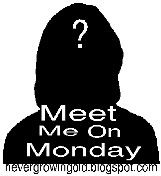 This is one of the first blog hops in which I ever participated, and I have just not had the time to do it! So now I get to do it again! Here goes!
Questions:
1. What will your Christmas dinner consist of?
2. Do you watch commercials or flip through the channels?
3. How long will you leave your Christmas decorations up?
4. What movie makes you cry every time you watch it?
5. Do you have a Facebook?
1. Seriously, I don't know. Isn't that sad? This Christmas has been weird for our family. I don't know if we're having pork or beef brisket. We'll see.
2. I am the channel flipper when it comes to commercials. My daughter, on the other hand, can't seem to handle it without watching the commercials. She forgets to go to the bathroom or do whatever she should do when a commercial she likes comes on!
3. We didn't go all out with Christmas decor this year--we ran out of time. Probably till mid-January.
4. Oh, goodness, this is easy. There are two of them. "A Tale of Two Cities" and "The Notebook." Always guaranteed tear-jerkers for me! But you're talking to the woman who cried over "Voyage of the Dawn Treader," "Return of the King," and "Toy Story 3!"
5. Yes. My user name is ruthhill74. I have a blog page, but I have done nothing with it. That is something I know I need to do. I used to keep up with my friends and family on facebook. Now I keep up with blogs and contests!