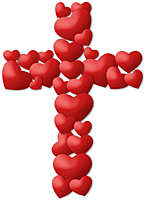 I find I am a little bit behind on all my e-mail readings, but God always works it out for my benefit. I read exactly what He wants me to read in His time. I've intimated how I have been struggling lately. And well, this devotional that I read was exactly what I needed to hear.
"Faith Over Feelings"
is the devotional I read this morning. It is based on Psalm 25:1-5.
Psalm 25
Of David.
1
To you, O LORD, I lift up my soul;
2 in you I trust, O my God.
Do not let me be put to shame,
nor let my enemies triumph over me.
3 No one whose hope is in you
will ever be put to shame,
but they will be put to shame
who are treacherous without excuse.
4 Show me your ways, O LORD,
teach me your paths;
5 guide me in your truth and teach me,
for you are God my Savior,
and my hope is in you all day long.
Tracie Miles, the writer of the devotion had a dream on which she was working quite hard. It really makes no difference what that dream may have been. But she said it didn't work out the way she thought it was. She was disappointed. I know that feeling. I was so certain that by now Martin would have been saved, and we would have been married. At least, that's what I thought last year. Lately, things have been tough. He is so angry at my dad--that's another story--and he refuses to give in to the Lord. It is disappointing to see things not the way you want them.
In this devotional, she says that faith took a back seat. It is so easy for us to think, "Well, that wasn't God's will after all. I've been praying, and the time has come for me to give up and go a different direction." And that's what Satan wants me to do. Over a year ago, I had a terrifying dream that I shall never forget. I had been praying for Martin's salvation, and we all knew he was open and close. The vivid picture I shall never forget is Satan sitting on his "throne" and saying that he would never let Martin go! He would not release him! It is something God has reminded me from time to time.
Martin is so close and yet so far.
Back to the devotional, she said that she took the passage at hand and "unpacked" it verse by verse. She applied it to her situation. She challenged her readers to do the same. So here goes.
Verse 1: Lord God, I do pour out my soul to You. I am discouraged, hurt, and so weary of waiting. I can see it happening through eyes of faith, but sometimes it gets so hard! I long for Martin to know the peace that I know in You. Sometimes I feel like the Apostle Paul when he wrote to his people and said if it were possible, he would give up his salvation for them in order for them to be saved! I understand that feeling he expressed! I am so tired of things not changing and facing disappointment and discontent at every turn.
Verse 2: Lord God, I put my trust in You. My trust is not to go in a dream or a desire. I am not to put my faith in anything but You. I have enemies. And not just Satan. My enemies include so much more. My own body is often my enemy when I long for Martin in such a way that I have never known before. I become weary, disconsolate, and highly emotional. I hear my flesh crying out, "Who cares if he is saved? Go after him now!" Lord God, so much is against me--even my church. Even my dad. Even myself sometimes. May these enemies not defeat me or put me to shame. May my faith be put in You and in no one and nothing else!
Verse 3: I shall not be put to shame as long as I trust in You, Oh Lord. I know that as I pray that my dreams are in line with Your promises--at least in relation to Martin's salvation. You have said that You are willing that none shall perish but that all shall come to repentance. Yes, indeed! As I pray for the salvation of my dearest friend, I know that I am in line with Your Word! I know that I am praying in line with Your most holy will!!
Verse 4: Lord God, I need You to be the one in charge. I am the student, and You are the Teacher. May I remember my position in relation to You, and may I allow You to teach me Your most holy ways. May I learn Your precepts from You--no one else!
Verse 5: My hope and trust can only be put in You, Oh Lord. Only You! If I put my trust and hope in girlish fantasies and dreams, I will always be disappointed. I pray that You will help me, Oh Lord, not to be so caught up in my fantasies and desires that I forget about You!
Dear reader, thank You for letting me share all this with You. I pray today that if You are struggling with putting Your faith in God that You will be strengthened today. People, things, dreams, fantasies, and even our own selves will ALWAYS disappoint no matter how good they are. Put your hope in Him and Him alone today!
Amen!!